Our exclusive offers for 2021
(incl. 3 * – 5 * hotels, breakfast, private airport transfers & city tour (SIC)
Village Hotel Bugis
Hotel Chancellor @ Orchard
Hotel Miramar Singapore
Furama Riverfront
Rendezvous Hotel Singapore
Oasia Hotel Downtown
Grand Copthorne Waterfront
Village Hotel Sentosa
The Fullerton Hotel
Four Points by Sheraton Singapore, Riverview
Hotel Royal @ Queens
Hotel Grand Pacific
Peninsula Excelsior Hotel
Hotel Jen Orchardgateway Singapore
JW Marriott Hotel Singapore South Beach
Goodwood Park Hotel Singapore
Our special offers for stop-over packages in Singapore are a special service for our Asia explorers and are only valid in combination with a trip to Asia booked with us.
Universal Studios Singapore
75 USD p. p.
Including: day pass & one-way transfer
LEGOLAND – Malaysia
75 USD p. p.
Including: day pass & one-way transfer
KidZania – Singapore
50 USD p. p.
Including: day pass & one-way transfer
Jurong Bird Park
45 USD p. p.
Including: day pass & one-way transfer
Gardens by the Bay
38 USD p. p.
Included: 2 Domes + OCBC-Skywalk & One Way Transfer
2* Michelin – Shisen Hanten
55 USD p. p.
Included: 6 Course Set Dinner @ Mandarin Orchad Hotel
Heritage-Tour of Jahor Bahru
160 USD p. p.
Included: Full Day Tour, Transfer & Buffet Lunch
MALACCA – Malaysia
210 USD p. p.,- Euro 
Included: Full Day Tour, Transfers & Lunch
East Coast-Tour & Changi
35 USD p. p.
Included: ca. 3,5 hours with Transfer
Round Island-Tour
80 USD p. p.
Included: ca. 7 hours with Transfer & Lunch
Zoo & River-Safari
80 USD p. p.
Including: day pass & one-way transfer
China Town & Bugis Village
80 USD p. p.
Included: ca. 4 hours with Transfers & Rikshaw-Ride
River Safari & Rainforest Lumina
60 USD p. p.
Including: day pass & one-way transfer
Sentosa Fun Pass (80 Tokens)
70 USD p. p.
Including: day pass & one-way transfer
Night Out @ Marina Bay 
55 USD p. p.
Included: One Way Transfer, Flower Dome & Cloud Forest
Red House Seafood-Dinner
55 USD p. p.
Included: 6 Course Dinner with Chili Crabs
Visa, shopping & further information …
Visa
Most visitors do not need a visa to enter Singapore. For more information about visa regulations and the Visa Free Transit Facility, contact the Immigration & Checkpoints Authority or the nearest Singapore diplomatic mission. The permitted length of stay is stated on the Visit Pass in your passport.
Watch this video to learn more about immigration and have a comfortable arrival experience.
On departure, you can use the improved automated clearance system for entry ("enhanced-Immigration Automated Clearance System", eIACS), which offers you the option of quick self-clearance. Check out this video to learn more about this process.
For easier organization, you can download the Singapore Customs app, Customs @ SG, which allows you to register and pay for customs and / or Goods and Services Tax (GST) for your overseas purchases while you are on the go, and even before you arrive at the border crossing in Singapore. Learn more about customs declarations and payments at Singapore Customs.
Singapore – the shopping paradise!

Singapore is a paradise for international fashion, trendy bazaars and much more that fashion victims should not miss. Extend your journey of discovery outside the big shopping districts and you will find unique concept stores with indie labels, vintage collectibles and special collections. In Little India you will find beautiful saris and extravagant accessories. Chinatown is the place to be to discover gorgeous silk dresses and handicrafts. Or you can make your way to Kampong Glam and buy Persian carpets and handcrafted fragrances there. If you like to follow the latest fashions and love unique things, then you will meet the collectors of the world with us – fashionistas, sneaker fans, toy collectors, designers and trendsetters.
VAT refund Singapore !!!
Shop comfortably without paying taxes. Here is the information you need to get a refund on goods and services.
Criteria for the Tourist Refund Scheme
As a tourist in Singapore, you can claim a 7% goods and service tax (VAT) refund on purchases over SGD 100 (including VAT) in participating stores. You have the right to receive up to 3 invoices / receipts from the same day and from businesses with the same VAT numb
er. to be submitted to 
reach the minimum purchase value of SGD 100. To see if a store participates in the Tourist Refund Scheme (TRS), look for the "T
ax Free" logo or sign on the store. You can also check in the store to see if your purchases are eligible for a VAT refund.
Are you eligible for a VAT refund? You must be a tourist and you must meet the following criteria:
You are not a Singapore citizen or a permanent resident.
You have been in Singapore no more than 365 days in the last 24 months prior to purchasing;
You had not been employed in Singapore in the six months prior to the purchase;
You are not a member of the crew of the aircraft or ship you are departing Singapore on;
You are at least 16 years old at the time of purchase;
If you are in possession of a student ID, you must have purchased the goods at least four months prior to the expiration date of your student ID and you must be outside Singapore for at least 12 months after you have left the country with the goods.
You are leaving Singapore from Changi Airport or Seletar Airport. If you leave the country on the causeway to Malaysia, you will not be eligible for a VAT refund.
You must have made your purchases within two months of requesting a refund.
VAT reimbursement is not possible for the following purchases, among others:
Goods that you have already used or consumed in Singapore.
Goods that you export for commercial purposes.
Goods that are exported as cargo.
Costs for accommodation in a hotel or hostel and costs for services such as renting a car and sightseeing tours.
Where can you get your reimbursement:
If you are leaving Singapore by air, you can apply for a refund of the VAT you have paid using the Electronic Tourist Refund Kiosks (eTRS kiosks), which you can use yourself and which are located at Changi Airport in the departure hall, at the check-in ( before exit control) and in the transit lounge in the departure area (after exit control) as well as in the office of the Immigration Checkpoints Authority (ICA) at Seletar Airport &.
You can also request a refund directly from your mobile device using the Tourego app. The digital ticket for the refund will be sent to your e-wallet. Tourego also offers useful tips on shopping, traveling and dining for a stress-free stay in Singapore.
How the Electronic Tourist Refund Scheme (eTRS) works
The Electronic Tourist Refund Scheme (eTRS) was introduced to enable you to apply for your VAT refund electronically and to eliminate the use of paper forms. This makes it easier for you to get a refund because you no longer have to fill out different refund forms issued by different stores.
There are two ways to request a refund through eTRS.
1. Select a credit / debit card that will act as a reference card. Always show the same card at every retailer you shop at. This card is used to associate all of your purchases with you. Swipe this card (token) through the machine at an eTRS self-service kiosk to request a refund at the airport. The details of all your purchases are read in one go and you can request your reimbursement following the instructions on the kiosk.
Note: you do not necessarily have to pay for all your purchases with the credit / debit card you choose as your token. You can also pay in cash or with other credit / debit cards.
2. If you do not have a credit / debit card or do not want to use your card as a token, you must remember to get an eTRS ticket from the retailer when you make a purchase. Scan your eTRS tickets one by one at an eTRS self-service kiosk if you want to request your reimbursement at the airport. You can then request your reimbursement according to the instructions at the kiosk.
There are three simple steps to getting your tax refunded:
1. At the airport
If you wish to check in your purchases, you will need to claim your VAT refund before you can check in your baggage. Once you have checked in your purchases, no refunds are possible.
This is because Singapore customs officials may want to see your purchases before approving the refund. You can request the reimbursement at the eTRS kiosk in the departure hall at the check-in (before departure control) at the airport.
If you want to carry your purchases in hand luggage, use it to go to the Transit Lounge in the departure area (after exit control) of the airport or cruise terminal and request a refund at the eTRS kiosk there.
2. At the eTRS self-service kiosk
Swipe your passport and the credit / debit card that you used as an eTRS token through the device in the kiosk. This will bring up all the details of your purchases. Alternatively, scan your eTRS tickets individually to view the details of your purchases.
After viewing the details of your purchases, follow the instructions on the eTRS kiosk to get a VAT refund. Tourists departing from Changi Airport will then be asked if they would like the refund to be made in cash or if they would prefer it to be posted to the credit card. When you depart from Seletar Airport, you will be asked whether the refund should be paid to you in the form of a bank check or whether it should be posted to your credit card. When you are done, the kiosk will print out a note for you. Read through to find out if you need to go to the customs inspection desk, where customs officers can ask you to inspect your purchases for a closer look.
It is important to get to the airport early so you have enough time to have your VAT refunded and so that your goods can be inspected.
3. Collect your refund
If you are departing from Changi Airport, you can choose to have the refund made to you in cash or posted to your credit card. If you are departing from Seletar Airport, you can have the refund paid out as a check or posted to your credit card.
Use the information slip to go to the central reimbursement counter in the Transit Lounge in the departure area if you would like to have your reimbursement paid out in cash.
If you have your refund posted to your credit card, you can go on board after completing your application at the eTRS kiosk. The money will be credited to the credit card you specified within ten days.
If you choose to have your reimbursement made out in the form of a cashier's check, you must write your name and address on the notice and put it in the check-form reimbursement box. The bank check will be sent to you 14 days later.
Please note that due to processing costs, you will be reimbursed a lower amount than you actually paid in total VAT. The processing costs are listed in detail on the eTRS ticket that is given to you.
Note: You must leave the country with your goods within two months of purchase and within 12 hours of receiving confirmation of your VAT refund. VAT refunds must be requested from the central refund desk within two months of the approval date.
Take your passport with you when you go shopping for a hassle-free tax refund experience. Most major malls offer tax refunds but require proof of purchase and the buyer's passport for identification.
Further important information: 
climate
Singapore is hot and humid year round, with temperatures usually above 30 ° C. Rain showers can be very heavy, but are usually short-lived.
Safe drinking water
You can drink water straight from the tap because the water in Singapore meets World Health Organization standards. Bottled water is also widely available.
MRT subway
All MRT stations are equipped with barrier-free devices such as ramps, elevators, toilets with wheelchair access for the elderly and disabled.
There are two wheelchair-accessible wagons in each train. Look for the sign with a wheelchair that is stuck on the train door.
Visually impaired passengers can use the Braille signs to find their way around the station elevators and the haptic surface indicators that lead from the entrance to the platform. The indicators also warn of the edge of the platform. In the train, station names and instructions for the connecting trains are announced at each stop.
Hearing impaired people can see the arrival times and destination stops of the coming trains on the display boards next to the platforms, Rail Travel Information System (RATIS). When traveling on the north-south and east-west lines, the SMRT Active Route Map Information Display System (STARiS) indicates the arrival station. The train doors have warning indicators that flash red when the doors close.
buses
Over half of Singapore's public buses are barrier-free, and most of the bus stops are wheelchair accessible. For barrier-free buses, please look out for the blue sticker with a wheelchair on the front of the bus. Our helpful bus drivers are trained to help you get on and off.
There are special seats in the car for pregnant women and the elderly.
Haptic guidance systems have been installed for the visually impaired to help them find their way around the transfer stops.
Taxis
London taxis or all-in-one SPACE taxis offer enough space for a wheelchair. In addition, every collapsible wheelchair can be stowed in the trunk of a taxi. Taximeter prices may vary between the different taxi options, but there is no extra charge for wheelchairs.
Traveling with companion animals
Assistance animals, such as assistance dogs, are permitted on buses and in the subway, provided that the animal owners have proof of photo with them.
building
More and more buildings in Singapore are equipped with barrier-free devices. People with disabilities have barrier-free access to these buildings with their special elevators, parking lots and toilets.
Non-smoking areas
Smoking is not permitted in air-conditioned areas such as shopping malls or restaurants. There are designated smoking areas in some entertainment facilities and open-air restaurants.
Useful phone numbers
A very long time ago …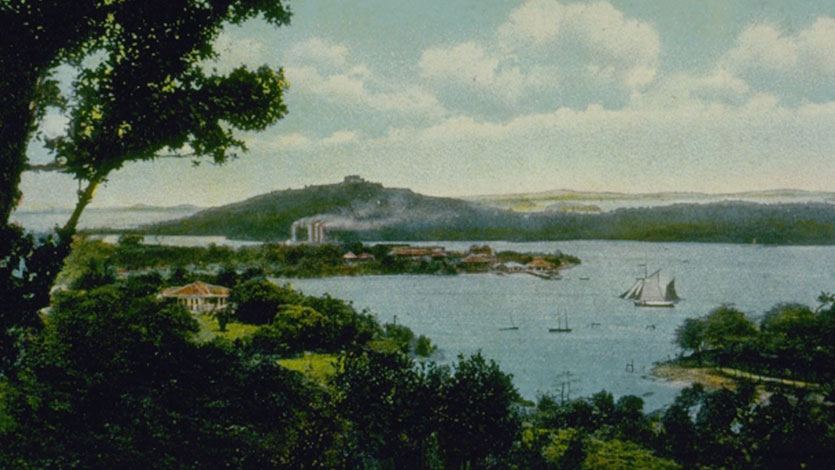 Its strategic location made the city an ideal trading hub.
Modern Singapore was founded in the 19th century thanks to political decisions, trade, and a man known as Sir Thomas Stamford Raffles.
At that time the British Empire was looking for a port of call in this region. It wanted to station its merchant fleet there and prevent the Dutch from advancing further. Singapore, already an up and coming trading post on the Strait of Malacca, seemed ideally suited.
Raffles, then Lieutenant Governor of Benkulen (now Bengkulu) in Sumatra, arrived in Singapore on January 29, 1819. He recognized the great potential the island covered with swamp vegetation offered, was involved in a contract negotiation with the local rulers and made Singapore a trading post. As a hub of re-export trade, the city expanded rapidly, attracting immigrants from China, India, the Malay Archipelago and further afield.
In 1822, Raffles implemented the Raffles Town Plan, also known as the Jackson Plan. He wanted to remedy the increasing unstructuredness in the colony. The residential areas in which the different ethnic groups lived were divided into four areas. European traders, Eurasians and wealthy Asians lived in the European part of the city. The Chinese, on the other hand, lived in what is now Chinatown and southeast of the Singapore River. The Indian ethnic group lived in Chulia Kampong, north of Chinatown, and Kampong Glam was home to Muslims, Malays and Arabs who had immigrated to Singapore. Singapore's importance as a trading post increased steadily with the establishment of several important banks, trading companies and chambers of commerce. In 1924 a dam was inaugurated connecting the northern part of Singapore with Johor Bahru.
War and Peace
Allied troops surrender in 1942
Singapore's prosperity was severely affected during World War II when the city was attacked by the Japanese on December 8, 1941. The attackers came from the north and took the British military commanders by surprise, who had expected an attack from the south across the sea. Though outnumbered, the Allied forces surrendered to the Japanese on February 15, 1942, the Chinese New Year. It was the greatest defeat by British forces in history. The island, previously hailed as an "impregnable fortress", was renamed Syonan-to (or "Light of the South Island" in Japanese).
When the Japanese surrendered in 1945, the island was handed over to the British military administration, which remained in power until the Straits settlements (Penang, Melakka and Singapore) were dissolved. In April 1946, Singapore became a British Crown Colony.
The road to independence
It was a long way to go before Singapore became the city we know today.
In 1959, growing nationalism led to self-government and the country's first parliamentary elections. The People's Action Party (PAP) won a majority with 43 seats and Lee Kuan Yew became Singapore's first Prime Minister.
Malaysia was founded in 1963 and consisted of the federation of Malaya, Singapore, Sarawak and North Borneo (today's Sabah). This move should encourage a closer bond. However, the merger with Singapore did not last long – less than two years later, on August 9, 1965, Singapore left the federation and became an independent, democratic nation-state.
To this day, many aspects of Singapore's multicultural colonial and wartime era have been preserved in the city itself and in the surrounding area. You can see buildings, museums and monuments or take a stroll along the cultural trails if you feel like traveling back in time.
Copyright © 2019 Singapore Tourism Board.