5 restaurants in Bali that will make your dinner a magical experience
It is no secret that Bali offers fascinating and breathtaking views. This magical island is rich in breathtaking landscapes, its lively, lush green rice fields, its remarkable and majestic beaches, its colossal and magnificent mountains down to the fascinating waterfalls and rivers. With an abundance of beauty surrounding this tropical paradise, many restaurants have taken advantage of these million dollar views to offer guests an experience like no other. Delight your senses and savor the culinary delights these restaurants have to offer as you indulge in Bali's breathtakingly beautiful landscapes. Here you will find 5 remarkable restaurants with unparalleled views and carefully prepared menus that will make your dinner a magical experience.
1 | Ju-Ma-Na
Located on the edge of Bali's southernmost cliff and with unobstructed views of the great Indian Ocean, Ju-Ma-Na is perfect for a romantic sunset dinner or a refreshing evening to meet friends. Enjoy Arabic-inspired snacks and drinks at the bar, or indulge in a delicious French and Japanese-influenced menu as you gaze at the sights and sounds of the majestic ocean falling on the rocks below the cliffs. Ju-Ma-Na Restaurant by Banyan Tree Ungasan Address: Banyan Tree Ungasan, Jalan Melesti, Banjar Kelod, Ungasan, Bali Contact: +62 361 300 700 Price range: 30 USD – 50 USD Hours of operation: Tue.-Sun .; Restaurant 6.30 p.m. – 10.30 p.m. Bar 4.00 p.m. – midnight
2 |Bali ASLI
Surrounded by the lush green foothills of Mount Agung, the eco-friendly Bali Asli restaurant serves the freshest and most authentic Balinese dishes on the island. Enjoy the incomparable views of the sacred and beautiful volcano and enjoy the exquisite culinary creations of renowned chef Penelope Williams. Bali Asli Address: Jalan Raya Gelumpang, Gelumpang Village, RT.Amlapura, Bali. Contact: +62 828-9703-0098 Price Range: $ 20- $ 50 Hours of Operation: 10 a.m. to 6 p.m., daily
3 | Das Kampung-Café
The Kampung Cafe is located on elevated hillside in Ubud and offers spectacular views of the lush Ubud rainforest, beautiful green gardens and beautiful terraced rice fields. Enjoy the varied menu of appetizing Japanese, Indonesian, Mexican and European cuisine and enjoy the remarkable sights this café has to offer. The Kampung Resort Ubud Address: JalanCekingTegallalang 80561 GianyarUbud Contact: +62 361 901201 Price Range: Dishes from $ 1.50 to $ 6 Hours of Operation: 8am to 9pm
4 | Swept Away
The quiet and romantic Swept Away restaurant is tucked away in the heart of Samaya Ubud. This restaurant offers a decadent selection of international dishes in an incredibly quiet riverside location. The captivating beauty that Swept Away has to offer is the 100 candles dinner service available upon request. Hear the soothing sound of water washing over the river cliffs as you take in the view of hundreds of softly lit candles, making your dining experience a memorable one. Swept Away in Samaya Address: Banjur Baung, DesaSayan – Ubud, Bali, Indonesia Contact: +62 361 973606 Price Range: Mains from $ 5 to $ 22; 6-course tasting menu for $ 50 per person Hours of Operation: 11am to 10pm
5 |Arwana
The Arwana Restaurant is located on one of the most beautiful beaches in Nusa Dua and offers its guests one of the best restaurants on the beach. As you enjoy their tempting seafood selection and gaze out into the glittering and inviting waters of the Indian Ocean, you can feel the gentle sea breeze on your skin. Really a sight for the senses, Arwana embodies the perfect good food by the sea. Arwana Restaurant Address: Kawasan Pariwisata Nusa Dua Lot N2 Nusa Dua, Bali 80363 Nusa Dua Bali. Contact: +62 361 771 327 Hours of Operation: 7 a.m. to 11 p.m. Price: From $ 20 per person
8 amazing "back to nature" cafes in Bandung
Bandung, the capital of West Java Province, known for its creative arts, rich culture, culinary bliss, shopping spree and scenic mountain views, is a place to treat your taste buds at simple street stalls to signature five-star restaurants -Hotels can pamper you. In this city, sometimes called "Parijs van Java", more and more attractive food stops are growing. Blessed with cool fresh air, Bandung draws visitors to spend a day or two exploring the city's hip attractions. Bandung is a popular weekend getaway for Jakartans and a popular tourist destination. There are a number of places here where you can enjoy a hearty meal while enjoying the peace and serenity of nature:
1. Kampung Daun Jl. Sersan Bajuri Km 4.7 No.88. Phone: +62 22 2787915 Picture from kampungdaun
Hidden in a natural valley surrounded by dense greenery, Kampung Daun is in a traditional village atmosphere, where the pavilions are made of bamboo and stand on solid rock. The sound of gurgling streams, whispering green leaves, bubbling waterfalls and the fresh mountain air make you feel like you are dining in a village. The natural chirping of birds will calm you down as you walk. Try the rice timbel, a traditional Sundanese menu, a warm dish made of steamed rice wrapped in banana leaves. The heat of the steaming hot rice touching the banana leaf creates a unique inviting aroma.
2. Kongo Cafe Jl.Rancakendal Luhur 8, Dago Pakar. Phone: +62 22 2531065
Image from congogallery
Welcome to the jungle! This sign will greet you when you enter this culinary adventure in the midst of soothing nature. The restaurant is built with modern, sophisticated tropical architecture, where the large openings let in plenty of natural light and fresh air. The Kongo Café consists of three floors and offers more than just the menu. You will experience a mix of dining, entertainment and art gallery in a room made of solid wood and from here you will have a view of the city of Bandung. Although it's open from 10am, try to make your reservations a little later in the afternoon so you can enjoy a stroll through the extensive gardens while taking in the dramatic colors of the sunset in the sky. To enjoy the sizzling Tanzanian sirloin steak or hot oxtail soup on the top floor of the restaurant, you need to order at least a million rupees, a price that will guarantee you the best spots to gaze into Bandung's romantic twinkling lights and starry skies.
3. Sugar & Cream roof terrace of the MAJA house, Jalan Sersan Bajuri no. 72, Lembang. Phone: +62 22 2788196
Image by majahouse
The Maja Haus is an integrated leisure location with a hotel, bar and rooftop restaurant. The place offers seating areas, each with its own view and atmosphere. Enjoy a good meal on the straight chairs, or the long sofa with soft, light-colored cushions, or the pop-colored lounge chairs without legs, or simply choose the much more relaxed flat bed-like seats for a while. Western cuisine is the house specialty, served in themes such as starters, main course, drinks and desserts. Try the recommended Spaghetti Aglio Olio and the Signature Apple Mojito, which you simply have to drink empty. The view is undoubtedly amazing with a cool breeze so prepare yourself with some warm clothes to be cozy during your stay.
4. Armor Kopi Garden Jln.Legok Randu no 46 B Cimenyan
Image from armorkopi.garden
ARMOR, short for "ARabica Multi ORigin", is a hip café right behind the famous Selasar Sunaryo art space. With modest but cozy interiors, this famous place has beautiful natural views and is full of visitors every day, waiting in line to try their menu. At an affordable price, the Armor offers 3 basic coffee menus from Robusta, Arabica and Liberica, depending on your choice of brew. The brewery itself is an open bar and fun to watch. Laboratory-like instruments for cold brewing and many other brewing techniques give the interior a special value. You can see how your coffee beans are selected before enjoying their delicious taste. You can breathe in the inviting scent of the best Indonesian coffee beans for free. And don't forget to try a good snack to complete your meeting pleasure. Try the brand new Potato Cheese Pie or the most wanted Cireng Bumbu Rujak which is crispy, hot and so delicious!
5. D'pakar Café Jl. Dago Pakar Utara, Sekejolang
Image by dpakarbandung The D'Pakar Café is isolated in an almost secluded part of the Dago Atas and offers an incomparable view. You can get here by simply following the signs to the famous Tebing Keraton. Although the road there is quite rough and narrow, it will be worthwhile to breathe in the fresh air. Because of its steep streets, this cafe only opens until 6:00 p.m. WIB and the last order is at 4:30 p.m. so visitors can arrive and depart safely before it gets too dark. The indoor area has seating in an open one-story building in Joglo Javanese style. During the holidays or during other high season times, you must queue up here to enjoy the verdant rolling hills of trees and forests while you have a few hot ramen and drink warm chocolate. They also limit your stay to a maximum of 2.5 hours to ensure that every guest has the opportunity to dine.
6. Lereng Anteng Punclut Jalan Baru Laksana No. 75, Pagerwangi, Lembang. Phone: +62 878-2529-5659 picture by bale foto This new location in the Puncak Ciumbuleuit area is the ideal place to enjoy your favorite hot drink while lingering in see-through tents on cascading terraces. The unique, transparent outdoor tents look out over the green mountain forest. As one of the trending topics on social media, this place is soon becoming a destination for panorama seekers to get some update shots. In addition to the eye-catching tents, colorful bean bags and tables made of solid wood are so cozy to hang around on and on because they are in a semi-open and an indoor area. While you are waiting for your order, you can test your "hole-in-one" on mini golf fields with miniature sights. Nasi Ayam Tulang Lunak, Kue Cubit, Luwak Coffee, and Vietnam Drip are some of the most popular ways to spend the day.
7. Floating Market Jalan Grand Hotel No. 33 E Lembang. Phone: +62 22 2535898 picture of floating market lembang The floating market is a leisure place with a natural panorama and cool fresh air and has developed into one of the most famous tourist places in Lembang. Located above the 7 hectare area of ​​Situ Umar and the Karang Putri Lakes, this Situ (small lake) is a water reserve lake that has helped increase the incomes of the residents by living and working there every day to help them To receive visitors. A number of 46 boats filled with traditional West Java dishes are the main attraction. Batagor, Baso Tahu, Colenak, Otak Otak, are some of the all-time favorites that you can try for a reasonable price. You can also go around in boats. Here the coin system is in use, i. H. You buy the 4 colored coins with a face value of Rp 5,000 (yellow), Rp.10,000 (blue), Rp.50,000 (pink) and Rp.100,000 (orange) in cash to pay for your shopping or leisure purposes. Pavilions can also be rented if you need a place to linger and relax by the lake.
8. Dusun Bambu Jl. Colonel Masturi Km 11. Phone: +62 22 82782020
Image by dusunbambu
Here at Dusun Bambu you can enjoy the splendor of nature in 3 different types of locations. The Burangrang is the largest modern restaurant in the middle of lush green forests with a view of flower fields, lakes and rivers. The Purbasari offers you to dine in pavilions by a calm lake and last but not least is the Lutung Kasarung, whose name comes from traditional Sundanese folklore. This unique place will give you a unique feeling of space. Dining room cocoons sit on logs a few meters above the ground and create the feeling of being in a bird's nest. However, you need to make a reservation to decide which nest suits your needs and there is an additional cost for the space rental and it is outside of the total cost of the food and drink you ordered. Dusun Bambu also has other activities such as children's playground, cabins, and camping sites, so you might decide that a day here isn't quite enough.
The city of Bandung will actually offer you more and more beautiful places. When you feel like you are returning to nature, you will always have that quiet moment where you can breathe fresh air and exhale the stress from the overwhelming world of daily life. So, what are you waiting for? Mother Nature is waiting to hug you!
Indonesia's plentiful invigorating coffee
 Today, for many around the world, coffee is more than just a morning drink. It was incorporated into the culture of the individual; a lifestyle. From cheap instant coffee to exquisite mugs of the mysterious black gold, coffee lovers around the globe wouldn't start the day without saying goodbye this morning. Coffee first came to Indonesia through Batavia, now Jakarta. It was in 1696 during the Dutch colonial era when the Dutch introduced Arabica coffee to be planted and grown here in the Cibodas National Park on the road to Puncak. This became one of the top goods in the Netherlands. The VOC exported the first Indonesian coffee serving in 1711, which grew to 60 tons per year in just 10 years. In Indonesia, coffee is not just a way of life, it has become an important commodity. Along with the heavyweights Brazil, Vietnam and Colombia, Indonesia is one of the largest coffee producers in the world. Coffee is not only consumed by Indonesians but also has become a source of livelihood for many people. From coffee farmers to coffee traders; Coffee is an essential part of many people's daily lives. Indonesia produces some of the finest gourmet beans in the world, including "the world's most expensive coffee," as Oprah has introduced, namely: Kopi Luwak. Today coffee lovers flock to the archipelago to get a taste of these divine Java bowls.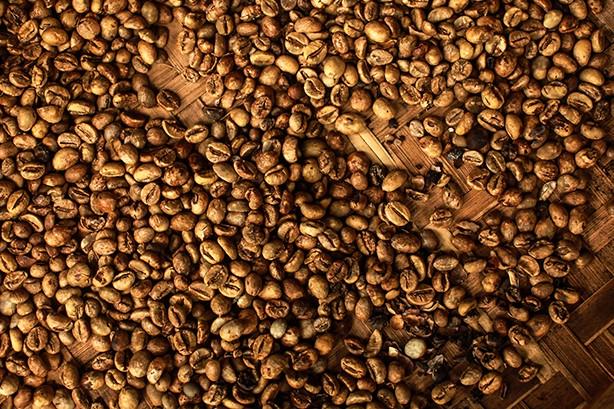 1 | Balinese Coffee Kintamani Bali is known throughout the archipelago for its coffee beans, which are produced in the cool mountain regions of Kintamani. In contrast to most other types of coffee, Kintamani is unique among Indonesian Arabica coffees due to its mild taste, medium acidity and fruity taste. The fruity taste results from the coffee grown together with fruit and vegetables. This allows the beans to absorb the flavor of their surroundings. If your tongue craves a funky cup of coffee, then Kintamani coffee is the one to choose and bring home to share with friends and family.
2 | The Toraja coffee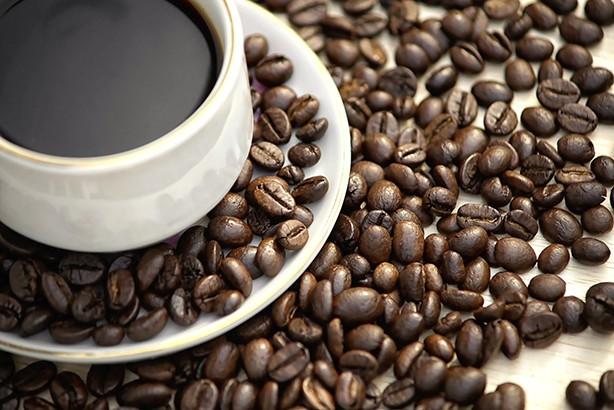 The Toraja Coffee On the island of Sulawesi are the people of Tana Toraja who cultivate the exquisite Toraja coffee beans. Toraja coffee is a multi-dimensional coffee that is grown in the northern highlands of South Sulawesi and is characterized by its expansive taste with full-bodied fullness and undertones of ripe fruit and dark chocolate. The Torajas produce two types of beans: Arabica and Robusta. A cup of Toraja coffee has been described as deep and brooding with fruity notes and rustic sweetness. This type of coffee is perfect for those who hate the bitterness of the beans because the bitter aftertaste of the coffee magically disappears after the first sip, leaving a pleasant feeling on your tongue.
3 | The Aceh Gayo coffee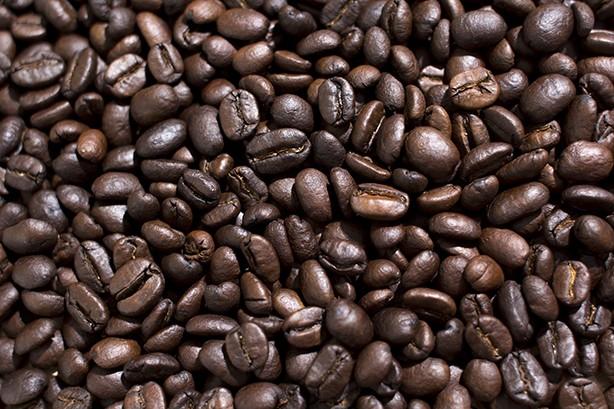 Every Indonesian knows Aceh Gayo coffee, which is grown in the highlands of Central Aceh Gayo in the northernmost part of the island of Sumatra. Aside from being fun to say "Gayo", this coffee is one of the most widely consumed types of coffee in the nation. Although both Arabica and Robusta beans are produced in the Gayo coffees, the Arabica-Gayo variety is the most common type consumed and exported. The taste profile of a cup of Gayo Arabica is strong and complex. It has a strong aroma and an extremely mild bitter taste, making it a perfect blend of gourmet coffee.
4 | The Flores Bajawa coffee
Flores is known for its incomparable beauty and as the home of the "Hobbit" ancestors. Who would have thought that this amazing region also produces some of the best coffee beans in the world? Flores is one of the larger islands in the series that runs west to east between Bali and Timor. Bajawa is the port city for the highlands on the south coast, where coffee is grown. The process of growing this type of Arabica coffee is passed down from generation to generation using traditional methods. The aroma of the coffee is characterized by the strong scent of flowers, chocolate, earthiness and sometimes of damp tobacco. It is made using a wet beef process, which gives it a thick body and a unique taste with a pleasant aroma that can only be found in this region.
5 | Kopi Luwak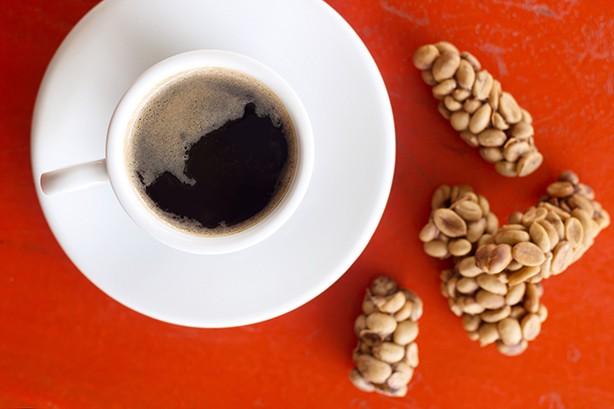 Indonesia is home to the most expensive coffee in the world known as Kopi Luwak. The history and origins of Kopi Luwak are as interesting as its flavors. True Indonesian Kopi Luwak is made from the feces of a wild, feline animal called Luwak (the common palm dwarf, Paraxorus hermaphroditus). It is a nocturnal forest animal that prowls near coffee plantations at night during harvest time and eats the best coffee cherries. The animal cannot digest the stones – or coffee beans – of the cherry, so the cherry pits and coffee beans come out when the animal "grows up". The beans are then collected, washed and processed by coffee farmers. The process of fermentation in the civet's stomach breaks down the coffee protein and takes away the bitter aftertaste, changing the taste and making the kopi luwak smooth, earthy and nutty. Its low acidity makes it smooth for people who have stomach ulcers or digestive problems to drink it because it sinks easily. So how much are you willing to pay for a mug of this strange but wonderful brew?
Bonus: We just can't finish the article on this final note. There is another type of Indonesian coffee that you must try at least once in your life. Yes, the rumors of Sumatra as an oasis for coffee plantations are correct. The island has another gem for coffee lovers: Sidikalang coffee from North Sumatra.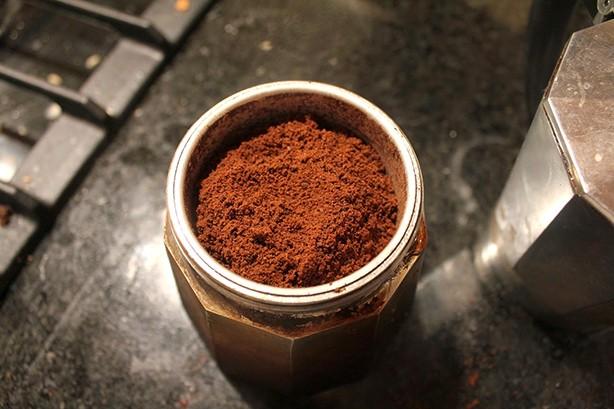 Sidikalang coffee has a strong aroma and taste and produces a flavor similar to Lintong Nihuta. It is low in acidity with a chocolaty taste and is best brewed tubruk style i.e. H. simply black with no added sugar. If you have a few days off in September, come to the Njuah Njuah festival on Lake Toba in North Sumatra from September 26-30, 2016 to marvel at the local culture while sipping a strong hot mug of authentic Sidikalang Drink coffee.
Deliciously spicy Manado dishes
The breathtaking marine life of Bunaken isn't the only highlight of your visit to Manado and North Sulawesi. Known for its tasty and extra hot dishes and spices, Manado Cuisine is the second reason people travel to Manado. Manado restaurants are popular all over Indonesia for their delicious, well-chosen combination and use of flavored herbs and spices such as garlic, ginger, galangal, basil and lemongrass that give each dish a unique and unforgettable taste on the tongue. In order to keep the clientele outside the province, however, the Manado restaurants in other major cities in Indonesia do not serve meat, other than fish dishes. Although Manado is known for its extra spicy foods, those whose tongues and stomach cannot eat spicy foods can be assured that many dishes will not be spicy either, but spicy ingredients are certainly always served for those who crave spicy foods . The best place to find delicious Manado food is along Pierre Tendean Boulevard, along Wakeke Street, and for seafood along Kalasey Beach and Bitung Harbor. Below is a list of unique Manado dishes to try:
1 | Tinu'tuan (or Bubur Manado)
Tinu'tuan is traditional manado porridge. Known as "Bubur Manado", it has a base of congee mixed with pumpkin slices, sweet potatoes, corn and vegetables like water spinach, spinach or watercress and special Gedi leaves (only available in Manado). Together they make a delicious and nutritious breakfast. Manado porridge actually contains many different vegetables, so if you are a vegetarian then this is definitely your breakfast choice. With aromas of lemongrass and basil leaves, mixed with fresh green tomatoes and red onion slices, plus the hot 'Dabu-Dabu' sambal and fish cakes made from the tiny fish called nike, which was found in Lake Tondano, this bowl of Tinu 'Tuan is a popular one Dish that locals enjoy at any time of the day.
2 | Chicken Rica-Rica
In Manado, a dish is served labeled "Rica-Rica" which means spicy and hot in the local language and describes the taste of a variety of chilies. This delicious condiment, which is also a sauce, is a well-known recipe that comes from Manado. The basic ingredients are fresh tomatoes, chilli, garlic, shallots and ginger, which are mixed together and cooked in coconut oil, then further sprinkled with lime leaf, lemongrass and lime juice. The Rica-Rica sauce is then usually spread over grilled fish, meat, seafood, or poultry. Probably the most popular rica-rica dishes are ayam rica-rica or chicken rica-rica and tuna rica-rica.
3 | Garo Bunga Pepaya (Garo Papaya Flower)
In addition to consuming lots of fish and meat, the Manadones also consume a healthy amount of vegetables. A popular vegetable dish from Manado is the Garo Bunga Pepaya. Garo means mixed or stirred, while Papaya Flowers are actually flower buds from the male papaya plant. Garo Bunga Papaya is usually a hot and spicy dish with a pleasant bitter aftertaste. There are variant recipes of this dish, some will mix it with papaya leaf, water spinach or gnetum gnemon leaf (Melinjo leaf) to reduce its bitter taste. This is usually served with smoked haddock (cakalang fufu). The best Cakalang Fufu can be found around Bitung Harbor.
4 | Cakalang Fufu & other Seafood
The port cities of Manado are the center of the fishing industry in the region. Years ago the shoreline was a beach used by local fishermen to keep their small outrigger fishing boats, so fresh seafood is a popular main course. The most popular are the cakalang (real bonito), tude (mackerel), Ikan Kuah Asam (fish soup with tamarind sauce), cumi woku (sweaty squid with spicy green chilli sauce). While others are mostly grilled on charcoal and served with dabu-dabu sambal.
5 | Mouthwatering Satay or Sate
Basically satay is grilled meat that you can find all over Indonesia and is in fact one of Indonesia's branded cuisines. Here in Manado you can find beef, goat, pork to seafood satays, charcoal grilled to perfection with accompanying sides of the local flavorful sauces. These diced pieces of marinated meat are threaded onto bamboo skewers and grilled or grilled over a wood or charcoal open fire, then served with dabu-dabu
6 | Klappertaart
This delicious dessert spells Manado uniquely. Klappertaart is a Dutch-influenced dessert originally known from Manado. It's a sweet pudding pie filled with soft egg white flour and long pieces of delicious, young, freshly cut coconut meat, garnished with walnuts and raisins and a hint of rum. This is the best dessert to cool your tongue and end your meal. This cake is hard to find elsewhere as only Manado offers fresh young coconut slices in a cake that should be kept or at best kept in your fridge for a while to keep its true freshness.
7 | Nasi Jaha
Nasi Jaha is a traditional manado heavy snack, a combination of sticky rice, ginger (jahe or jaha), pandan leaves, coconut milk, lemongrass and lime leaves cooked in bamboo canes with banana leaves. The filled bamboos are then placed over a slow burning wood fire until the filling is done or "roasted". The nasi jaha is then cut into slices and served with cakalang (real bonito).
8 | Panada
Panada is similar to the Latin American empanada. Since the Manadonese love spicy food, they gave this fried bread packet their own twist and filled it with spicy tuna prawn, now called panada.
Copyright © Official website of the Ministry of Tourism, Republic of Indonesia